Checklist for Selling Your Home in Victoria
10 things to do to improve the appeal of your home
Even in Victoria, British Columbia's hot "sellers" market,  there are things home owners can do to improve the appeal of their property. Every home owner considering selling should put themselves in the shoes of a potential buyer.  The goal is to remove any objections or distractions that a potential buyer may think about when viewing your home. Doing so, often leads to more and higher offers from buyers.  Here are our top 10 tips for improving the appeal of your home:
Make them feel welcome.  View your home from the street. What quick fixes or improvements can be done to improve the curb appeal?  Consider a new welcome mat, some new plants and a fresh coat of paint on the door and window frames.
Think like a minimalist.  Everyone is told to declutter, but get serious about it.  The short-term pain of moving and storing your books, china or collectibles often results in a monetary gain.  Remove anything that an outsider might consider clutter.   Same goes for personal items.
Go a step further in the kitchen. Don't give the impression that your kitchen is short on cupboard space.  Cull the number of dishes, cups, and glasses and clean out the pantry. The goal is well organized, thinly stocked cupboards, drawers and pantries that would make a neat freak smile.
Make the bathroom feel like a spa.   Clean the grout and stage your bathroom with fluffy white towels indicative of luxury hotels.
Touch up the walls and neutralize the paint colours.  High traffic areas can easily look dingy, especially if you have small children or pets.  If you have some of the original paint, use a fluffy roller and water down the paint for an easy touch up that won't require you to paint the entire wall.  If you are a lover of bold colours, considering repainting the rooms, especially if it's one of the main spaces in the house.
Get your "honey-do list" done.  This includes fixing thinks like loose knobs, squeaky doors, burnt out light bulbs, leaky faucets and cupboards and doors that don't close smoothly.
Do a smell test.  Ask an unbiased person who won't hesitate to tell you about any funky odour issues – perhaps your mother or mother-in-law.  Thank them for their honesty and then address the source of the smell.
Remove any fixtures you don't want to sell with the house.  Whether it's your grandmother's chandelier or custom shelving – if it's attached it may become a negotiating point that could complicate the sale.
Look down.  Polish the floors, clean the grout and if you have carpet, consider getting it cleaned.  If you have hardwood under 30-year old carpet, consider lifting the carpet.  Even if you don't have the time or inclination to have them professionally refinished, showing off what's underneath may be more appealing than a green shag rug.
Accept that everyone is going to look in your closets – so give them some breathing room.  Put all the clothes you are not going to wear in the next 3 months in storage or if it's time to let it go – donate it.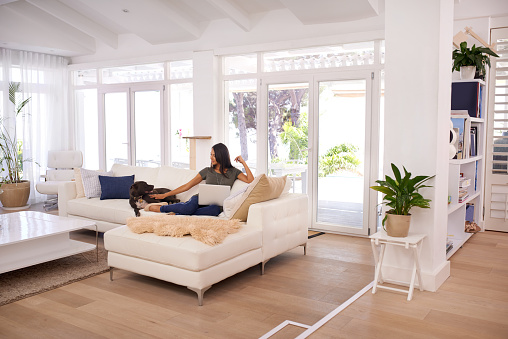 Contact Us
We would love to hear from you. You can contact us at:
or send us a message via our Contact page.
When you are looking to sell your home, we'll do everything possible (and seemingly impossible) to make the process seamless and stress-free. We absolutely promise to:
Put your interests first
Perform high-yielding actions like structuring a marketing plan to that will ensure your property drives offers
Never pressure you and always be patient, because we understand that selling a home can be a complicated and emotional experience
Ensure we communicate promptly and in the format you choose (email, phone, text or telepathy (ok, we haven't quite mastered telepathy … yet)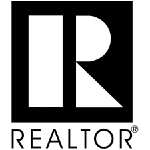 The REALTOR® Difference
Not every licensed or registered broker or salesperson is a REALTOR®. We're proud to members of the Canadian Real Estate Association (CREA) and to adhere to the REALTOR® code.   The code is the accepted standard of conduct for all real estate practitioners who are REALTORS®.  It's your guarantee of professional conduct and the quality service. Read more about the REALTOR® Code.