Buying a Rental or Income Property in BC –  What You Need to Know
Whether you are planning on buying a Victoria condo or house that can generate rental income, or are thinking about creating a rentable secondary suite in your existing home, there are a few things you should know before you become a landlord in British Columbia.
As a starting point, it's important to familiarize yourself with the Residential Tenancy Act of BC and BC tenancy law and rental agreements. There are rules for landlords when it comes to  damage deposits, access to the unit, rent increases, evictions and ending a tenancy. It is important to understand and follow the rules; failure to do so could result in you having to compensate the tenant for up 12 months of rent.
Here are some of the most common questions we get from buyers who are considering purchasing an income property or owners who are considering buying a home with a rental suite in the Victoria area:
Q.  I am moving to Victoria, but the home I would like to buy is currently rented out. What do I need to do to make sure the tenant is notified and has moved out before we close?
A.  If you are planning to move into the property and it is rented a few important things need to happen. As your Realtors, we can help you navigate the BC Residential Tenancy Act when it comes to purchasing a property in Victoria that is currently tenanted and make sure that we look after your interests.
If the property is rented on a fixed term basis (e.g. a one-year tenancy), the tenant has the right to stay in the property until the end of the term. A change of ownership does not affect the tenancy. However, any tenancy can be ended by agreement of the landlord and tenant at any time and sometimes a tenant will agree to end a tenancy if they are satisfied with the compensation offered by the landlord. We have been involved in a number of purchases in Greater Victoria in which tenants of fixed term tenancies were happy to end their tenancies.
In the case of a month-to-month tenancy, if the purchaser or a "close family member of the purchaser" intends in good faith to occupy the premises rented by the tenant, it is possible to end the tenancy, but the offer you make to the seller has to be properly drafted to make sure that it complies with the Residential Tenancy Act. It's also important that you consider the timing of your closing and possession date if you want to move in right away, as the existing landlord must give their tenant two months Notice to End Tenancy for Landlord's Use of Property. The landlord, in this instance is the seller, and he or she must also give the tenant the equivalent of one month's rent on or before the effective date of the landlord's notice. It is also important to know that according to the BC Residential Tenancy Act a close member of the family is a child, parent or spouse.
Q.  I want to renovate the rental unit I purchased in Sidney, BC but it is currently tenanted. What are my options?
A.  If you are planning major construction or renovations that are so extensive the unit needs to be vacant, you need to apply to the Residential Tenancy Branch for an order allowing  the ending of the tenancy agreement for renovations. However, if you decide to proceed with this option it is important to understand how the Residential Tenancy Act defines "major". Cosmetic renovations like repairs, painting, changing flooring or cabinets are not considered major.  Per the Act, major renovations or repairs include rewiring of the unit, significant alternations to plumbing or reconfiguring the unit e.g. removing walls, etc.  In BC, if a tenant is "reno-victed" unnecessarily they can be awarded up to 12 months of rent.
Q.  I have a condo that I rent out on a month-to-month basis in Oak Bay and I would like to end the tenancy because I have a friend who I'd prefer to be my tenant. Can I give notice to the tenant?
A.  In the province of British Columbia, you cannot end a tenancy because you would prefer to rent it out to a friend. The rights of a landlord to end a tenancy in Greater Victoria and all of BC are limited to those specified in the Residential Tenancy Act of BC. You may end tenancy if you or a close family member (must be a child, parent or spouse) wants to occupy the property, if "major" renovations are happening, or if a tenant has failed to comply to the terms of the lease. Examples of lease infractions which may give rise to the landlord's right to terminate the lease include unpaid rent or utilities, damage to the property beyond reasonable wear and tear, or seriously risking the health, safety, or rights of the landlord or another occupant. But the proper protocol, notice and sometimes compensation must be adhered to.
Q.  I am considering buying a property, but it has a rental suite that is rented for below market value. I want to increase the rent. What are my options?
A.  You can't increase the rent for your property in Victoria, just because you are the new owner. In the province of British Columbia, you inherit the existing tenancy and must adhere to the BC Tenancy Act. According to the Act, under which most rental properties in the Greater Victoria area fall, you can only increase the rent once in a 12-month period for an amount specified by Regulation. For 2023, the maximum increase allowed was 2%. . You can easily calculate the maximum rent increase for any given year by using the BC Government's rent increase calculator. Prior to increasing the rent, you must give three-months' notice to your tenant. There are a few exceptions to this rule. One is if your renter agrees to a greater rent increase. The other option is to apply for arbitration that would allow for a larger increase. You can learn more about allowable rent increases for Victoria and the province of BC here.
Q.  We have a lovely home in Victoria and great renters; they are like family. Is there any risk to not increasing their monthly rent?
A.  In the province of BC, you can only increase the rent by a set amount each year.  If you decide not to increase the rent because you have "good tenants" it can affect the marketability of your property down the road. While keeping rents low can be a great strategy for keeping responsible tenants, if you choose to sell the property later, any future buyer will be saddled with the existing rental rate unless the tenant leaves of their own volition or the new owner decides to occupy the unit.  For this reason, we always caution our clients to set the initial rent at a market rate for their Victoria or Vancouver Island neighbourhood. Once tenanted, it is often best to do an annual rent increase as this will help ensure that if you choose to sell your property, it will appeal not only to those that wish to move into the suite, but also to investors who want to buy it as an investment or Victoria income property.
Q.  I'm thinking of renting a room out in my home, but the tenant would share my kitchen and bathroom.  Do I need to follow the Residential Tenancy Act?
A.  When a tenant shares bathroom or kitchen facilities with the owner, it does not fall under the Residential Tenancy Act in BC. However, you should consider creating a rental or boarding agreement so that your boarder understands his rights and obligations and the process for ending tenancy.
Q.  My renter signed a 1-year lease that ends on October 30 – does this mean I can end the tenancy at that time?
A.  Even if your renter signed a one-year lease, it does not allow you to end the lease at the end of that term.  This change to BC Tenancy regulations came into effect on December 11, 2017. At the end of the one-year lease, the lease automatically becomes a month to month tenancy. The only exceptions to this regulation are if the tenancy is a sublet or if you or a close family member are planning to move in.  Remember, that according to the BC Residential Tenancy Act which governs rental properties in Victoria, a close family member is defined as a child, parent or spouse of the owner.
Q.  I'm considering buying an income property in Victoria, BC. Is it better to look at units that have existing tenants or ones that are vacant?
A.  Purchasing a unit that is already tenanted in British Columbia has its pros and cons. If there are high vacancy rates and you are looking at a property that has a responsible tenant who is paying a monthly rent that is at market value – this can save you the time, trouble and expense of finding a tenant.  However, if rental units are in high demand, like they are in Victoria, BC and either the property is "under rented" or the previous owner has had issues with the tenant, you will be inheriting these challenges.
If you plan to occupy, it is often easier to purchase a home that is not tenanted as you will not have to worry about providing notice to end the tenancy, etc. However, if a property is tenanted, there are some easy steps to follow to ensure that proper notice is given and that, your interests as buyer are protected.   As your Realtors we can help you navigate this process prior to you purchasing the home.
Q.   I have purchased a home in Saanich, BC that is tenanted can I make changes to the rental agreement?
A.   The terms of a tenancy agreement in Saanich and all BC can only be changed if both you and the tent agree in writing. The exceptions to this are rent increases in accordance with BC tenancy law, withdrawal of non-essential services, or changes permitted by an arbitrator's order. In all of these instances, it is important to get it in writing and follow the rules for notice of any changes to a lease or rental agreement.
Have other questions about purchasing a home with a mortgage helper in British Columbia. We're here to help. Contact us at [email protected]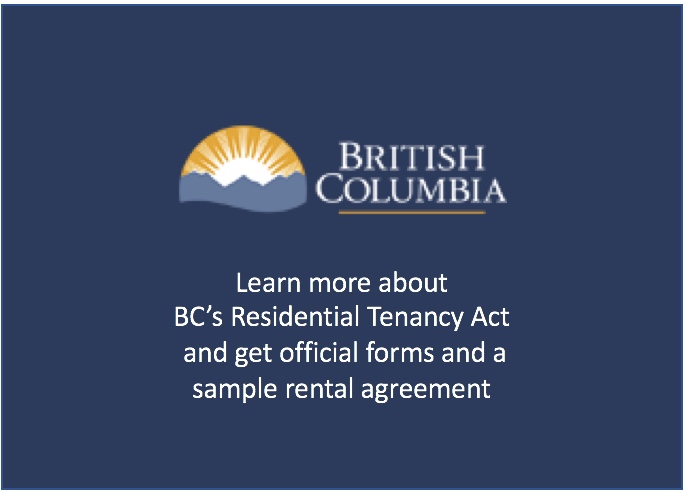 Contact Us
Have other questions about buying or selling income and rental properties in the Greater Victoria area, including Victoria, Oak Bay, Saanich or Sidney, BC?
We're here to help.  [email protected]
or call Audra Poole or Hal Decter at 250-385-2033.
When you are looking to buy, we'll do everything possible (and seemingly impossible) to make the process seamless and stress-free.
We absolutely promise to:
Mine listings to uncover a perfect gem (or two!) when we're finding you a new home
Never pressure you and always be patient because we understand that buying a home can be a complicated and emotional experience
Ensure we communicate promptly and in the format you choose (email, phone, text or telepathy (ok, we haven't quite mastered telepathy … yet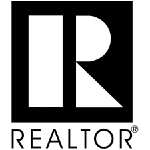 The REALTOR® Difference
Not every licensed or registered broker or salesperson is a REALTOR®. We're proud to members of the Canadian Real Estate Association (CREA) and to adhere to the REALTOR® code.   The code is the accepted standard of conduct for all real estate practitioners who are REALTORS®.  It's your guarantee of professional conduct and the quality service. Read more about the REALTOR® Code.