Sidney Neighbourhood Overview
Just a 25-minute drive north of Downtown Victoria is the seaside community of Sidney. Often called Sidney by the Sea, this small town with a population of approximately 11,800 has a resort feel and has become popular amongst retirees looking for a warm weather destination in Canada.
In the last 20 years, Sidney has undergone a huge transformation in its housing, particularly closer to the downtown core. Townhomes, duplexes and low-rise condo buildings now offer more choices than ever.
Sidney is home to the Sidney / Anacortes (Washington, USA) Ferry Terminal and literally minutes from the Victoria International Airport and the Swartz Bay, BC Ferry Terminal making it a popular stop for visitors and residents.
The pedestrian-friendly downtown offers an excellent variety of shops, restaurants, hotels, and recreation facilities. In addition, Sidney's Thursday evening Street Market, which runs from June through  to the end of August, features area farmers and the wares of local artisans.
What We Love
Sidney's Booktown, a four block radius area that is home to twelve bookstores is a bibliophile's dream. The area is also home to the Shoal Harbour Migratory Bird Sanctuary and Sidney Channel Important Bird Area, an internationally recognized site important to a variety of seabirds and waterfowl.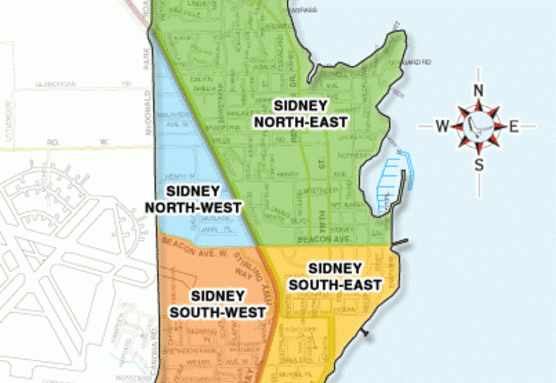 Low 60's to 90's depending on how close you are to the main town center and Beacon Avenue – Sidney has lots of options Price range from $639,000 to $4,600,000
Average price: $1,099,884
Median days on market: 8
*2022 Sidney Elementary School
Middle and high schools in nearby Saanich
Price range
condos from $264,500 to $2,550,000
townhomes from $376,000 to $1,585,000
Average price: condos $674,110 townhomes $740,102
Median days on market: condos 15 townhomes 8
*2022