Ten Mile Point Overview
Ten Mile Point is located on a wooded peninsula just north of Cadboro Bay. It is the eastern most point on Vancouver Island. Its name pays homage to the fact that it was ten nautical miles (18.5 km) from what was at the time the headquarters of the Pacific station of the Royal Navy.
Ten Mile Point is an enclave of upscale estate size single-family homes. The area has a rural feel with most lots being half acre or more, mature landscapes,  large trees and  secluded beaches. Ten Mile Point is home to an ecological reserve and offers some of the best scuba diving on Vancouver Island.
What We Love
The rugged wooded feel of the area, the magnificent waterfront estates and large lots and the easy access to the water.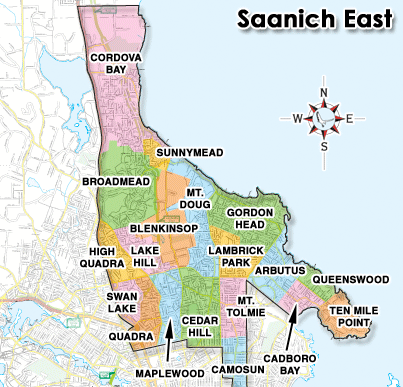 With a walk score of 7 this neighbourhood is mostly car dependent and most errands require a car Price range from $1,560,000 to $5,000,000
Average price: $2,370,702
Median days on market: 13
*2022 Nearby schools in adjacent neighbourhoods
Frank Hobbs Elementary
Arbutus Middle School
Prices range:
No condos sold
Townhomes from $1,560,000 to $2,000,000
Average price: Townhomes $1,550,000
Median days on market: Townhomes 24
*2022